Message From the Directors
Our Board of Directors provides strategic oversight and counsel to guide Autism Partnership Foundation (APF) in its mission to advance professional standards and treatment of individuals diagnosed with Autism Spectrum Disorder (ASD) through research and training.  APF accomplishes this through innovative research, training, consultation, treatment, and education.  ​Most importantly, APF strives to increase the availability of effective treatment to children diagnosed with ASD and their families.

The prevalence of ASD is at an all-time high. The CDC's latest data shows about 1 in every 59 children is diagnosed with ASD. As a result, it is likely your family or someone you know is impacted by autism. It also means an increasing number of parents are overwhelmed by the challenges they face in coming to terms with their child's diagnosis.

Imagine learning your child has been diagnosed with ASD. While still coping with the shock of the diagnosis, you begin searching for answers. As you search, you grow increasingly frightened and confused as you discover there are literally hundreds of treatment options, all of which claim to be effective. Hopefully, your research leads you to Applied Behavior Analysis (ABA), a scientifically proven treatment to help children diagnosed with ASD thrive and reach their full potential. Your hours and days of research also lead you to discover that intensive ABA therapy is expensive, and your insurance carrier may not cover the cost. Unfortunately, this is a story with which we have become all too familiar. APF was founded on the passion and belief that every child with ASD deserves the chance to live the happiest, most fulfilling life possible. To achieve that, we are committed to scientific research, rigorous training, and evidence-based treatment.

Please email us if you are interested in learning more about APF. Thank you!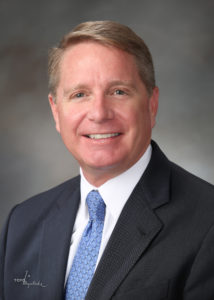 Douglas Erber
Board Chair

Douglas Erber has more than three decades of leadership experience in nonprofit organizations. He is a strong advocate for early intervention for children with ASD and other developmental challenges. Douglas serves as a member of the board of trustees of the Harbor Regional Center and in 2014, California Governor Jerry Brown appointed Erber to the state's Interagency Coordinating Council (ICC) on Early Intervention where he serves as co-chairman. Douglas is president of the Japan America Society of Southern California, a nonprofit membership organization founded in 1909 to build meaningful relationships between Japanese and Americans. He is also a member of the board of the National Association of Japan-America Societies, a member of the World Trade Week Committee of the LA Area Chamber of Commerce, a board of governor of the LA County Economic Development Corporation and advisor and past president of the Sister City Association of Huntington Beach. He also is an advisor to the Global Organization for Leadership and Diversity (GOLD). Erber earned his bachelor of arts degree at CSU, Long Beach.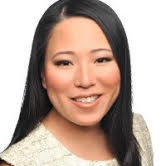 Ling Shao
Board Member

Ling Shao has extensive experience in the healthcare profession and a passion for advancing the quality of treatment available for all children with Autism Spectrum Disorder. She is the Chief Commercial Officer of Buoy Health. Started by a team of doctors and computer scientists working at the Harvard Innovation Laboratory, Buoy builds a free digital health tool that helps people navigate their health care. Prior to this role, Ling was the National Vice President of Optum, a UnitedHealth Group company. In this role, Ling was responsible for working with leaders to diagnose and provide innovative and efficient healthcare solutions. Ling initially joined UnitedHealth Group in 2004, where she worked with the Chief Medical Officer to manage the design and implementation of clinical programs. She went on to become the Director of Clinical Business Development for Evercare, which provides clinical management for the frail elderly population under Evercare's Medicare Advantage and Medicaid Plans. Prior to joining UnitedHealth Group, Ling was a senior consultant with Booz Allen Hamilton and a research nurse as Massachusetts General Hospital. Ling also served in the U.S. Army as a sergeant and a nurse. Ling holds an MBA from Harvard University and BS in Nuclear Engineering from MIT. Ling and her husband are the proud parents of four boys.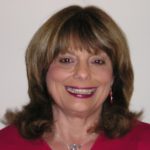 BJ Freeman
Board Member

Dr. Freeman is a pioneer in the field of autism and intellectual disability. She began working in the field of autism and related developmental disorders nearly forty years ago, before the medical community had even identified autism as a separate disorder. Since that time, she has been a thought leader in the fields of autism and developmental disabilities in both her role of Professor at the University of California, Los Angeles, and the Director of Autism Services in the Department of Psychiatry at the UCLA School of Medicine. She is an internationally recognized expert who has researched, advised and lectured extensively on the etiology, assessment and treatment of individuals with autism and developmental disabilities. Throughout her nearly four decades working in the field of autism and developmental disabilities, she has evaluated approximately 10,000 children for autism.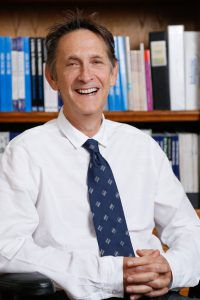 Ron Leaf
Board Member

Dr. Ronald Leaf is a licensed clinical psychologist and the Co-Director of Autism Partnership. He has over forty years of experience in the field of ASD, receiving his doctoral degree at UCLA under the direction of Dr. Lovaas. During his professional training at UCLA, Dr. Leaf served as Clinic Supervisor, Research Psychologist, Lecturer, and Interim Director of the Young Autism Project. Ron continued his work in the field of Autism over the next 4 decades, consulting nationally and internationally to families, school districts, and service providers world-wide. He is co-author of several key works in the field of Autism and behavioral treatment, including A Work in Progress; It's Time for School! Building Quality ABA Educational Programs For Students With Autism Spectrum Disorders; Sense And Nonsense In The Behavioral Treatment of Autism: It Has To Be Said; and Crafting Connections: Contemporary Applied Behavior Analysis for Enriching the Social Lives of Persons with Autism Spectrum Disorder. Along with Dr. John McEachin, Dr. Leaf's commitment to the continued evolution of behavioral treatment through research and quality training led to the founding of the Autism Partnership Foundation.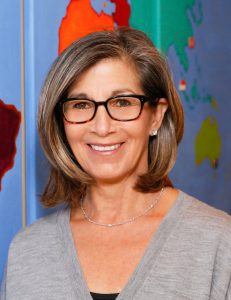 Andi Waks
Board Member

Andi Waks is the Site Director and Director of Client Services at Autism Partnership. She began working with children with autism in the late 1970s at UCLA on the Young Autism Project, where she served as a Senior Therapist, Research Assistant, and Teaching Assistant. Andi has worked with Drs. Leaf and McEachin on the Young Autism Project, the Behavior Therapy and Learning Center, Straight Talk, and Autism Partnership. She earned her Masters Degree in General Psychology at Pepperdine University in 1983 and returned to school in 1993 to pursue a law degree. She practiced special education law, representing families of children with autism, before returning to Autism Partnership full-time. She consults with families and school districts both locally and nationally.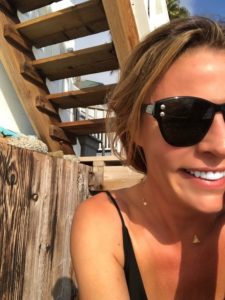 SYDNEY SHAPIRO
BOARD MEMBER

Sydney (Syd) Shapiro is the mother of twin boys on the autism spectrum. Following the diagnosis, Syd sought out various therapy options only to be told that instead of working on the boys' speech, behavioral therapists were going to teach them sign language and PECS (Picture Exchange Communication System). Refusing to believe the prognosis, Syd did extensive research on ABA methodologies and found Autism Partnership. She moved her family to Long Beach and began intensive therapy for her sons. Today, her sons attend a mainstream elementary school. They are avid readers and excellent conversationalists, readily sharing knowledge about topics ranging from prehistoric eras to cars to geography. With a background in education, health, and the arts, Syd says "I don't believe it best serves my children to create a world in which they are most comfortable. In my opinion, they need to learn the skills necessary to thrive in the world as it is. Thanks to APF's researchers and therapists, my sons learned and continue to develop these indispensable skills." Syd and her husband live in San Francisco with their children.