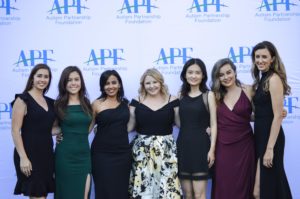 Autism Partnership Foundation's Academy is committed to furthering the field of Applied Behavior Analysis (ABA) and Autism Spectrum Disorder (ASD) by promoting expertise in the application of behavioral treatment. The Academy is dedicated to promoting accessible and effective autism treatment, training the next generation of professionals, educating those impacted by ASD, disseminating empirically supported information, and advancing the science of quality ABA.
We believe that in order for professionals to provide quality intervention they must be well trained. Training should not be considered accomplished merely based on the length of time one has participated.
Of paramount importance is how knowledgeable a professional has become in a topic area and how competently they can implement the procedures in real life situations.
Competency should be measured with objective data and should not be based solely on how well a professional can talk about an activity but rather how well he or she can perform the activity. By combining intensive didactic training and extensive supervised hands-on experience, we believe that professionals can implement a wide variety of ABA based procedures with individuals diagnosed with ASD with the utmost quality.
For more information, please contact Justin B. Leaf at jbleaf@autismpartnershipfoundation.org